As we are now approaching the end of our current round of funding from Reaching Communities we are happy to announce that we have commissioned Wider Impact to carry out our evaluation on the work we have done so far.  Wider Impact have been running for 8 years and have an impressive history of carrying out high quality, detailed independent evaluations on behalf of a wide variety of large and small UK based organisations and sectors; and pride themselves in having the skills, knowledge and a multi-skilled team in place to assist organisations achieve their aims and objectives.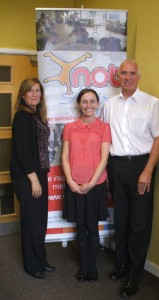 Edwin Lewis,  Director said: 'Whilst it is still early days in the evaluation process, I am certainly impressed with what I have seen so far. This is clearly a well organised Project, with an impressive portfolio of projects and activities. I am looking forward to learning more, which in addition to quantitative research, will involve qualitative research tools such as meeting with and taking due note of what young people have to say. We will also be meeting with and contacting Project volunteers and representatives of multi-agency partnership organisations.  
Further details about the commission and Wider Impact can be seen here
As part of the evaluation we are asking beneficiaries to fill out questionnaires about their experience of working with us and how they feel that the project has benefited them.  If you have worked with us in the past and would like to give us your feedback we would really appreciate it.
You can access the questionnaire here and all participants will be entered into a prize draw for £25 for completing one.  Please feel free to contact Edwin Lewis of Wider Impact Consultancy on edwin@widerimpact.com if there is anything else you wish to add.
Thanks very much and we'll be publishing the full evaluation report once it's completed.